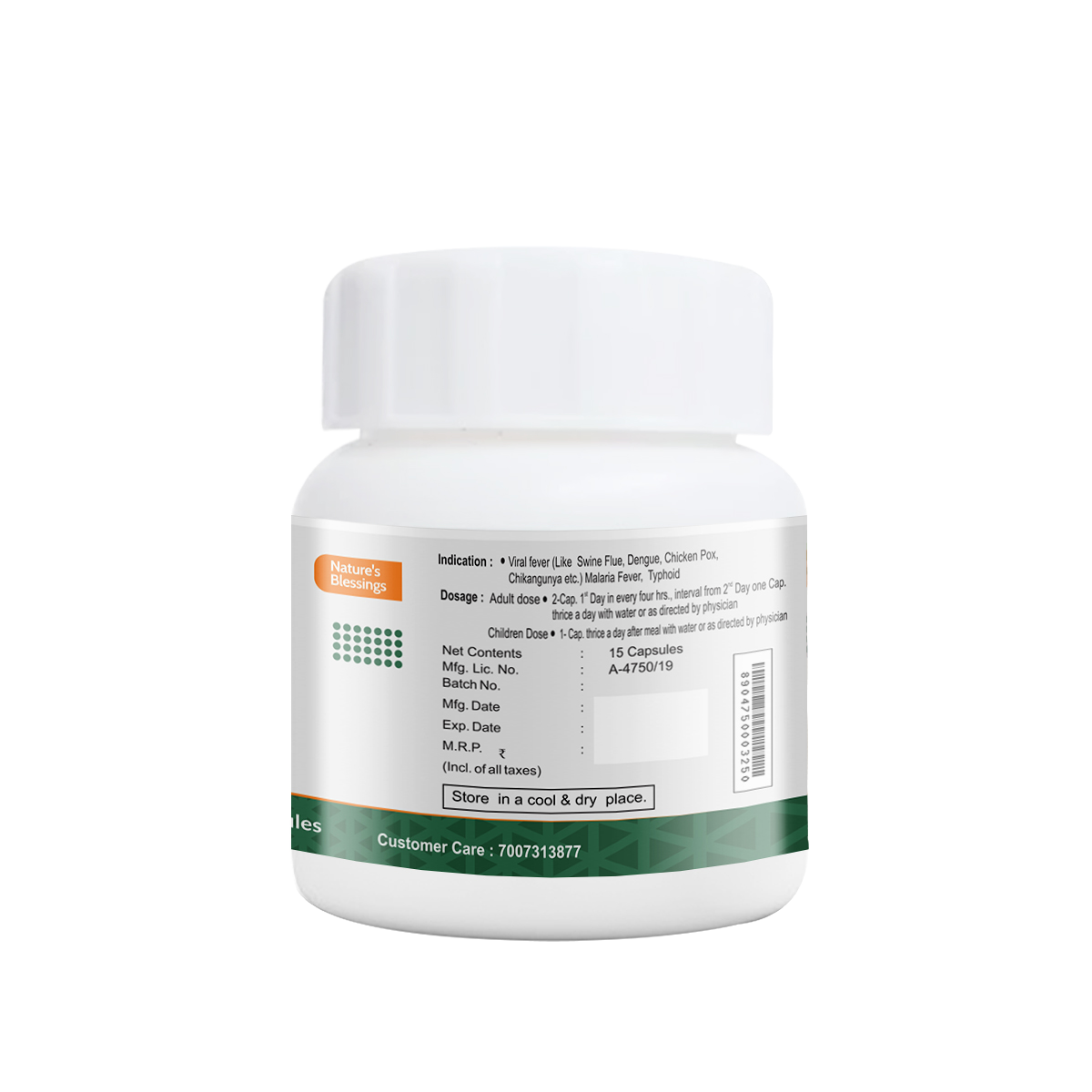 Sale price
Rs. 213.00
Regular price
Rs. 250.00
Product Description
Indication
Dosage
Safety Information
Terms & Condition
Product reviews
Introducing AFH -V31: The Ultimate Herbal Anti-Viral
Are you in search of a powerful and reliable solution to protect yourself against viral infections like Covid-19, JE, Swine Flu, Dengue, and Chikungunya? Your search ends here with AFH -V31, the ultimate herbal broad-spectrum anti-viral remedy.

Addressing the Need for a Comprehensive Anti-Viral Solution
AFH -V31 is specifically formulated to cater to the unmet need for a broad-spectrum, natural solution that effectively combats various viral infections. With its scientifically-backed formula, this herbal remedy provides a comprehensive defense against a wide range of viral threats.

Scientifically-Backed Formula for Optimal Effectiveness
The formulation of AFH -V31 is not just based on traditional knowledge but is also backed by scientific research. This ensures that you can rely on its efficacy and safety when it comes to preventing and treating viral infections.

A Natural Approach to Virus Defense
AFH -V31 distinguishes itself from conventional anti-viral treatments by harnessing the power of nature. It is crafted using a combination of potent herbs known for their anti-viral properties, providing a natural and holistic approach to viral defense.

Broad-Spectrum Protection for Various Viral Infections
With AFH -V31, you can have peace of mind knowing that it offers protection against a range of viral infections. From common viral illnesses to more severe conditions, this herbal anti-viral solution is designed to tackle different strains and types of viruses, offering you comprehensive protection.

Combat Viral Infections Safely and Effectively
One of the key advantages of AFH -V31 is its ability to combat viral infections while being gentle on your body. Unlike some conventional treatments, this herbal remedy minimizes the risk of adverse side effects, allowing you to address viral infections in a safe and effective manner.

Choose AFH -V31 for Your Anti-Viral Defense
When it comes to your health and well-being, it's important to have a reliable and powerful defense against viral infections. AFH -V31 provides the ultimate herbal anti-viral solution, backed by science, and crafted to address the diverse range of viral threats. Take control of your health and protect yourself with AFH -V31 today.
Why Choose Adamya Herbals Care?