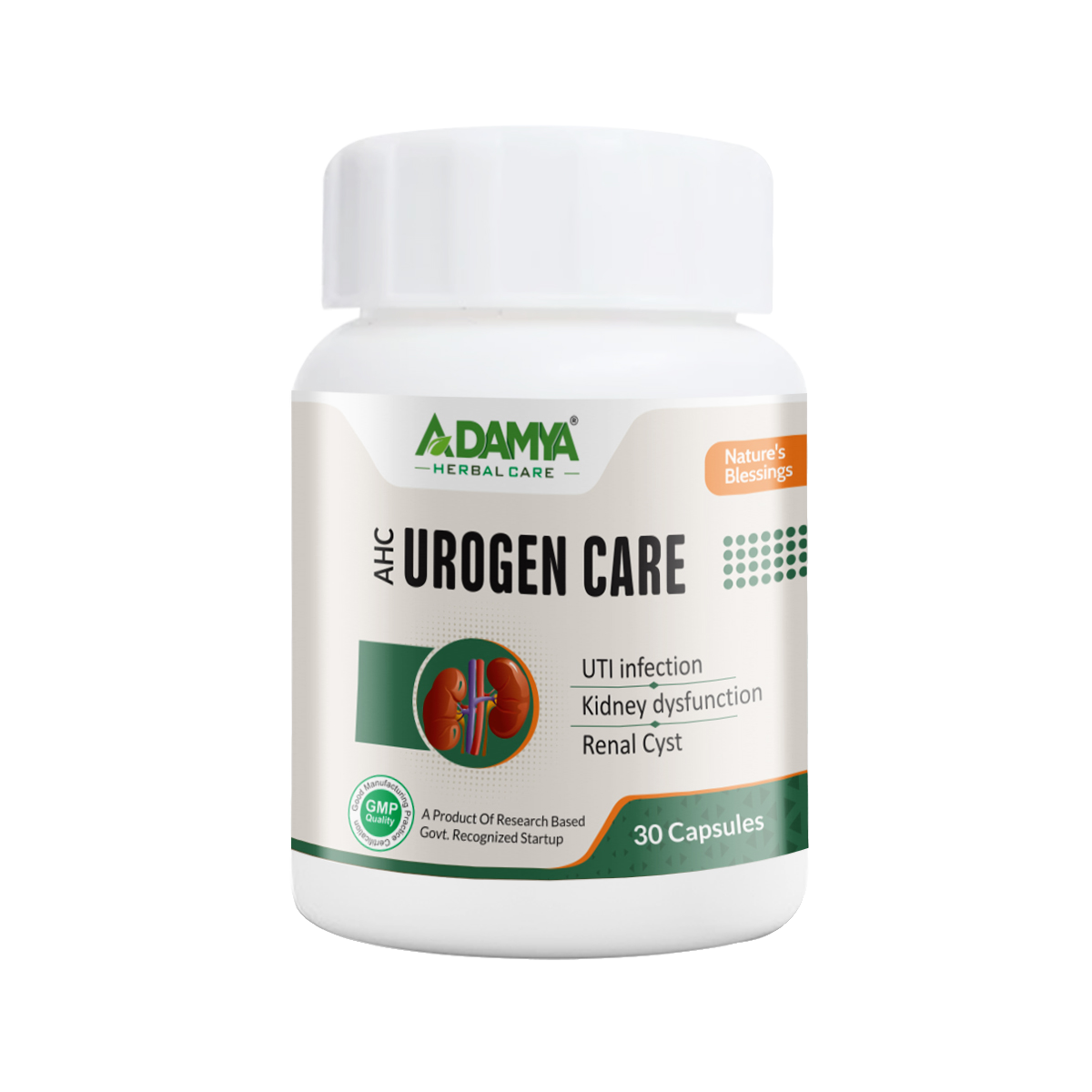 Sale price
Rs. 319.00
Regular price
Rs. 375.00
Product Description
Indication
Dosage
Safety Information
Terms & Condition
Product reviews
Are you tired of dealing with urinary tract infections (UTIs), kidney dysfunction, and the need for detoxification? Look no further! AHC UROGEN Care Capsule is here to revolutionize your urinary health and provide you with a natural, effective solution.
Our unique herbal formulation is carefully crafted using well-documented and time-tested herbal extracts. We have harnessed the power of nature to create a potent blend that tackles UTIs head-on, offering relief from the discomfort and symptoms associated with these infections.
But that's not all! AHC UROGEN Care Capsule goes beyond UTI management. It also provides remarkable support for kidney function, ensuring your kidneys are operating at their best. Say goodbye to kidney dysfunction and embrace the vitality that comes with a healthy urinary system.
Detoxification is another vital aspect of maintaining overall well-being. Our capsule aids in flushing out harmful toxins from your body, giving you a renewed sense of energy and rejuvenation. Experience the wonders of a cleansed urinary system and feel the difference it can make in your daily life.
We have carefully selected herbs known for their exceptional qualities, ensuring you receive the utmost effectiveness and reliability. Don't let urinary health concerns hold you back any longer. Take control of your well-being with AHC UROGEN Care Capsule and embrace a life free from the limitations of UTIs, kidney dysfunction, and toxins.
Unlock the potential of natural remedies. Try AHC UROGEN Care Capsule today and witness the transformation in your urinary health!
Why Choose Adamya Herbals Care?